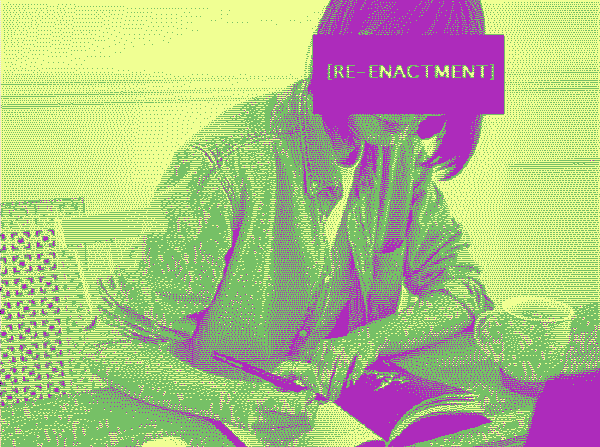 Someone is sitting at the table, sketching and writing notes in a notebook. She looks up as you approach.
"Hey... enjoying your time here? What do you think of the exhibition? ...That's cool. Make sure to leave a suggestion in the box at the end."
She turns back to her notebook.