This year, I was excited to be invited to A MAZE in Berlin, where I got to have a chat with the man behind the first UK game company and creator of Deus Ex Machina, Mel Croucher. You can listen to that here, but I also wanted to highlight a selection of talks that I found provocative and timely, expanding videogame aesthetics and history.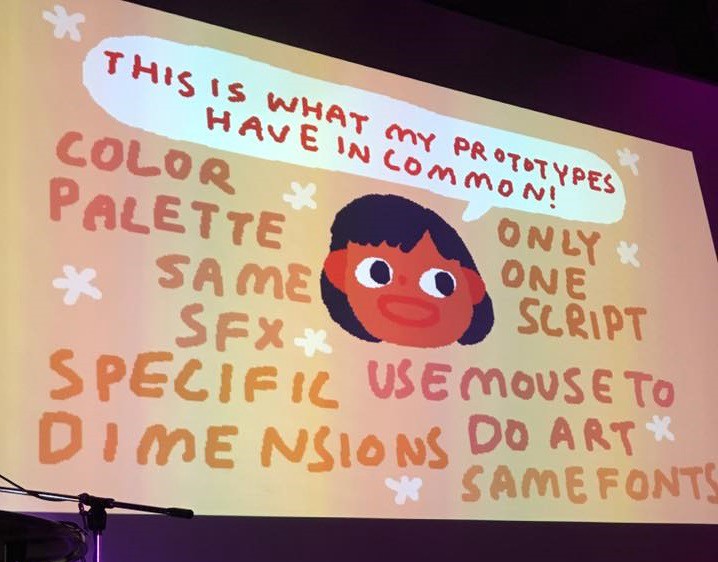 Jenny Jiao Hsia — Prototyping Personal Experience
Jenny's personal games condense complex emotional quandaries, like dieting, long distance relationships, and self-image into expressive microgames. In this talk she discusses how she developed a process based on rules and limitations to produce these playful prototypes, and fit them together into a larger project with a distinct visual aesthetic and point of view.
Pierre Corbinais — Playful Literature
Pierre takes a look at the experimental literature group Oulipo, who created playful, rule-constrained works. This informative overview really challenges stiff, ahistorical attempts to define the supposed uniqueness of videogames or even games in general. Instead of being discouraging, this talk is instead a "now what," opening up new ways of working once the baggage of what games are "about" or supposed to do best is discarded.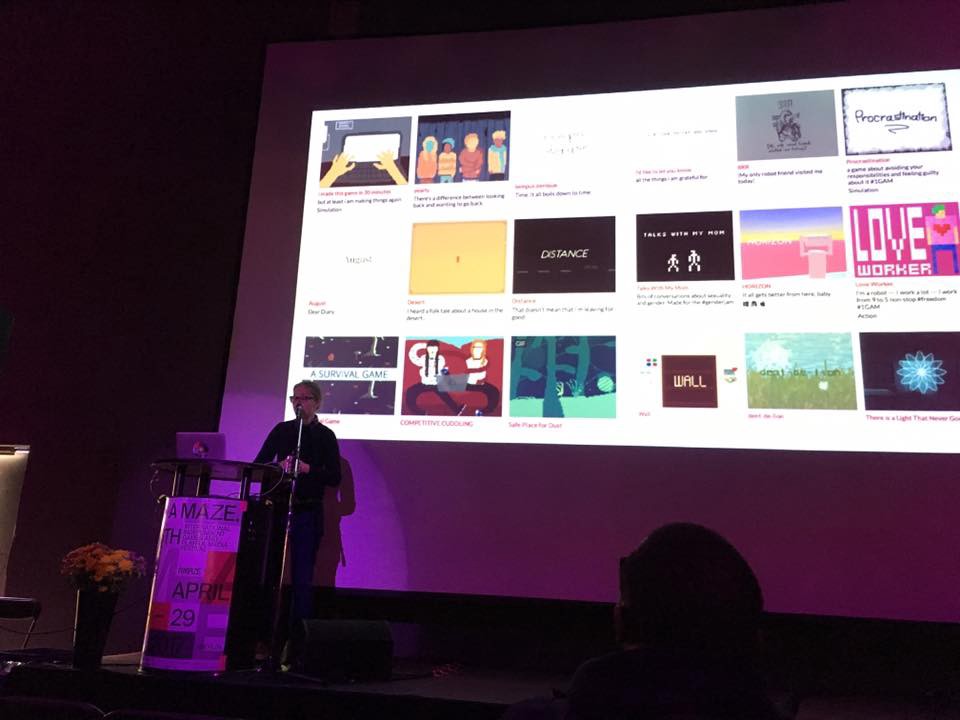 Vaida Plankyte — Blink and You'll Miss it
Vaida's talk is a great complement to Jenny's process-oriented take on making microgames. Once you have a process for making short, personal games, what can you do with them? Vaida shows through her own work and work that has inspired her how the brevity of the form allows them to function as letters to others and a journal of your own experiences. The talk serves as a great argument for not taking the brief and casual in games for granted. As creators, the life of such games could be bigger than you ever anticipated.
Arcane Circus — Chicken in the Wall
This two-dev team delves into the history of absurdism to explore Pataphysics, the imaginary science behind intuitive and nonsensical associations. While mainstream games are often obsessed with a certain type of "realism," other physically impossible mechanics or rules are embraced by players without a second thought. Instead of mocking these incongruities, though, they encourage embracing them to make games as weird and wonderful as they have the potential of being.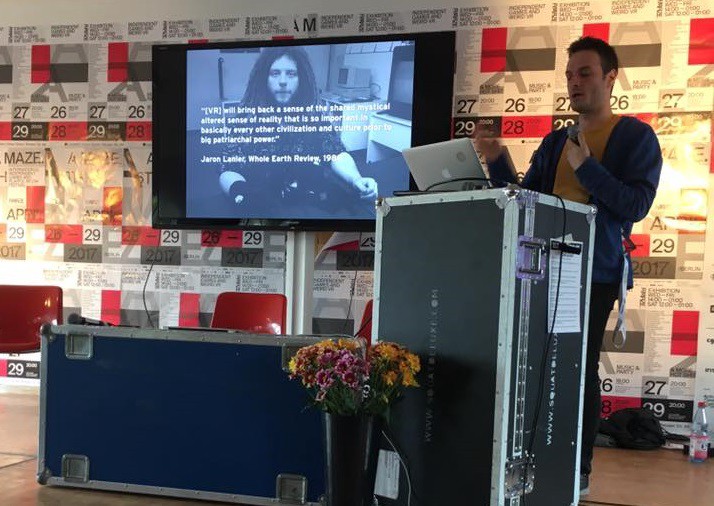 Paolo Pedercini — Stranger Playthings
90s VR is often looked back on as a false start, where ideas outpaced the accessibility and power of the technology, but now that consumer VR is a reality, why do all the ideas seem so boring? Paolo from Molleindustria.org looks back to the often goofy dreams of VR from 90s popular culture as well as often forgotten artistic experiments of the same period to map the potential for countercultural weird VR, stuff that will scare away the Facebook and VR porn techbros.
George Buckenham — Very Quick and Very Slow
George's talk about duration (and, by extension, how time makes us feel) sets some small and large times that are important to game development against the truly minuscule and monumental durations the very fabric of the universe is built on. If that doesn't pique your curiosity, well, I'll also bet it'll be the most times you hear someone say the word "zero," ever.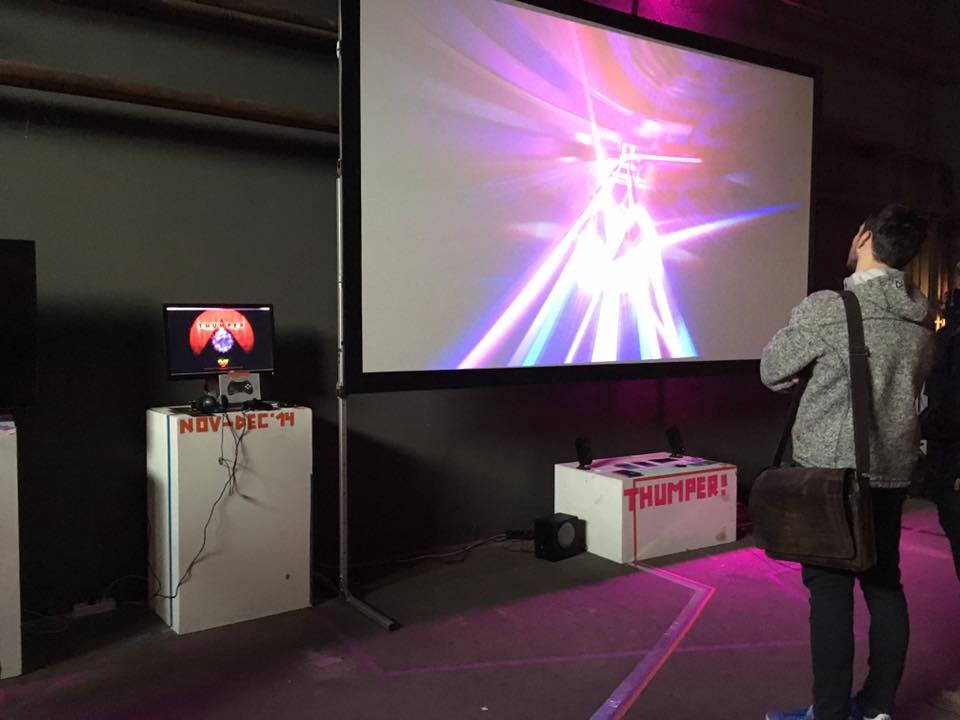 Brian Gibson & Csongor Baranyai — The Devolution of Thumper
The third Devolution exhibition presented the 8-year development history of the rhythm-violence game Thumper, which began in 2009, as a series of playable prototypes, from the most basic first working build to the current version of the game, on both PC and VR. Being able to track the changes in art direction, sound, rules and action from version to version not only demonstrates the fascinating concept of the Devolution exhibitions, but is also a testament to what thorough conservation and documentation can yield.